Aboriginal Patient Navigator Program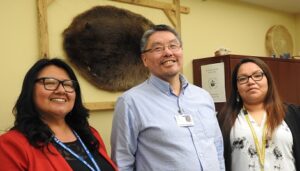 Did you know that at Eastern Health, our Aboriginal patient navigators support Mi'Kwaq, Inuit, Innu and Southern Inuit patients and their families who are referred to St. John's for health-care services?
Last year, the APN Program celebrated 10 years. We invite you read this StoryLine from our archives to learn more about this program. Read full story.